Langley & Surrey
Contact
Call:




Fax:




Email:
Office Hours
Mon:

9:00am - 5:00pm



Tue:

8:30am - 6:00pm



Wed:

8:30am - 6:00pm



Thu:

8:30am - 6:00pm



Fri:

9:00am - 5:00pm



Sat:

9:00am - 5:00pm



Sun:

9:00am - 5:00pm
Closed on Statutory Holidays
Reviews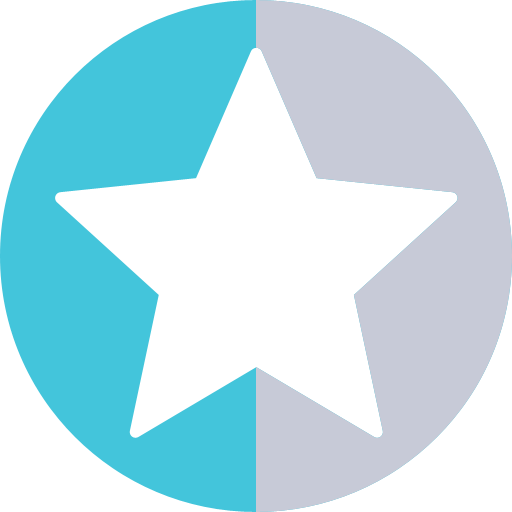 -

3

Reviews
January 24, 2018





The service has been very good and is friendly and accommodating. The pricing recently went up with little advance notice to a point on the higher side of local competition, but the premises are clean and secure. The lack of direct debit or automated billing is the only point of complaint I would have. Having to pay the same bill every month through a glitchy online system and then in person when it doesn't work is inconvenient and should not be in today's business technology.
January 24, 2018





I've been renting a storage unit here for the past year and have had nothing but a positive experience. The desk staff are SO pleasant and accommodating, and I've never had an issue. My 10x10 unit fits all of the furniture from my old studio apartment, and I never worry about its security.
January 24, 2018





Once when I was late by a couple of days re payment over the Holidays, they wrote to me in a friendly manner. I have recommended this site to others not because it is cheaper, but because of the staff and the site is well managed. I am happy we chose this site over others that we were considering last summer.
Amenities & Features
Attractive self storage facility with convenient ground level access storage
Steel, concrete and wood construction with fire safety systems
Wide roll-up doors on drive-up units for faster loading and unloading
24-hour digital video recording and monitored access control systems
Professional Store Manager who lives onsite to better monitor the facility
Wide drive aisles for easy maneuvering and less congestion
Clean, well-lit and extra-wide corridors and 10 foot ceilings
Heavy-duty custom moving carts available free-of-charge
Pallet jack available free-of-charge during office hours
Convenient and easily-accessible vehicle, boat and RV storage
Package delivery acceptance available for business clients
One-stop-shop for locks, boxes and packing supplies
See all amenities and features
About Our Langley & Surrey Storage Location
With a secure, clean and dry facility, Maple Leaf Self Storage in Langley exceeds all of your expectations for off-site storage. Unlike your attic or basement, our well-lit, extra-wide corridors have 10-foot ceilings and tons of room to move. It's only one storey, so you don't have to deal with stairs or elevators.
Your home or office may feel safe, but it probably doesn't have 24-hour video monitoring and an on-site resident manager. It may sound like overkill, but security is our top priority.
When you rent a climate-controlled interior unit, you won't have to worry about bundling up when accessing your belongings on a cold or rainy day. Each locker has extra-wide, galvanized steel doors for total protection and comfort. And if you need space for something big, you'll have a vehicle, boat, and RV storage at your fingertips. You can access our drive-up units from wide drive corridors that can accommodate a large truck.
When you drop by our Langley location, you'll meet our team of customer service experts who can answer your questions, lend you moving carts, and make sure you're happy.
Ready to find your perfect storage solution? Contact us today.
Other Greater Vancouver Self Storage Locations
Other Greater Vancouver Self Storage Locations
Promotions
Prepay 11 Months, Get 12th Month Free
When you know you want storage for 12 months and are happy to pay upfront, we'll thank you for your loyalty by giving you the 12th month free on the same unit.*
*Offer is available on all units, subject to availability. Subsequent storage periods will be subject to re-quoting. If customer moves out during the first 11 months, no discount will apply. Offer has no cash value. Cannot be combined with any other storage offer other than Multipack Box Deals
Refer a Friend – Save $25 Off Your Next Month's Storage
Give your friend a $25 storage discount and save $25 off your next month's storage. Simply fill out the information on the Refer a Friend coupon and give it to a friend. When the coupon is presented upon rental at any of our stores, you will both reap the benefits!*
*Offer is subject to the terms and conditions listed on the Refer a Friend coupon. This offer is only valid with presentation of a completely filled out coupon upon rental. One offer per new customer. Offer as no cash value. Cannot be combined with any other storage offer other than Multipack Box Deals.
10% Concessions
If you are a university student, Senior Citizen (65 years of age or older) or a member of the Canadian Armed Forces, you can receive a 10% discount over your entire storage term.*
*Offer is available to new customers only, subject to availability. Offer has no cash value. Must present two pieces of valid government-issued identification (such as a passport, driver's license or birth certificate). At least one piece of identification must have a clear photograph. University students must present a recognized college or university student card that is valid throughout the entire storage period. Canadian Armed Forces personnel and their families must present a valid military ID or a valid Military Family ID card. Cannot be combined with any other storage offer other than Multipack Box Deals.