Best Costumes of MLSS 2016 Happy Halloween Party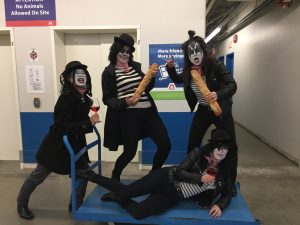 Today is a spookily fun day at Maple Leaf Self Storage. With costumes ranging from Donald Trump to Scary Devil Clowns, our West Vancouver head office enjoyed a ghoulish lunch filled with creepy food and ghastly decorations.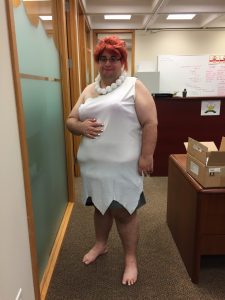 Our Halloween costume winner is Justin from IT with his/her awesomely sexy 'Wilma'.
(From Right to Left): Tracy, Director – Paul la étoile, Shannon, Assistant Operations Manager – Jean Simone, Kelly, Operations Manager – Pierre Criss and Alex, Marketing Manager – Ace Frenchley.
From everyone in our Maple Leaf Self Storage West Vancouver head office have a safe and spooky Halloween!