Clutter-Free Guide: Be Ready for the Holiday Season Part 1 of 5 – Family Room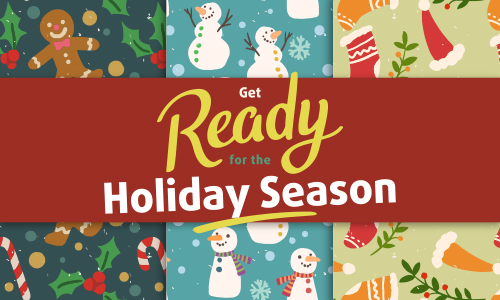 While we may not share the same weather in Vancouver and Calgary, we do share one common problem as we approach the Holiday Season:  how to get your space looking clutter-free as painlessly as possible.  Our time is limited and our families are busy. Decluttering is often on your mind, but it can be difficult to get started. When you have piles of belongings, collectibles and life literally blocking your vision, it's hard to know where to begin and what to do.
Here at Maple Leaf Self Storage, we hope to help you ease this pain. We believe our five-part clutter-free guide will assist you in conquering your clutter and taking back your space.  Wouldn't you rather be enjoying your life with friends and family? With one dedicated afternoon for each of the parts, your home will be in showcase-ready condition.
In part one of this clutter-free guide, we will help you declutter your family room.
Space out your family room
From tranquil space to entertaining space, your living/family room is often the busiest area of your home. It is also a space where your friends and relatives will gather and get that important first impression. That's why keeping this space clutter-free is crucial. Now let's get started.
Banish the Halloween decorations. Now that the Halloween festivities are over, it's time to put away those ghoulish greetings and ghastly decorations. Carefully place them in boxes and store them in your attic or garage. Say goodbye to them until next October.
Removal of excess items. These items include books, vases, and even furniture. Place books into medium-size boxes (large boxes full of books are heavy to move) and recycle/donate if they are not needed anymore. For those of you who have small children, place toys into labeled plastic bins.
Extraction of sentimental value items. If you have excess furniture that has sentimental value, carefully move it to the garage. If space is limited, there are self storage facilities like ours available for rent.
Furniture with easy access. Sectional/chaise or ottoman that has storage. That way, you have the ease of accessing the items without cluttering your space (Photo courtesy of Ikea). Coffee table with built-in drawers. Your collection of gems (movies or books) can be stored in this hidden treasure box to give you a serenity living space. A mix of open shelves and cupboards not only this can help enhance the design value of your living room, it also gives you the option to display prized items such as photos and trophies while hiding other things that could potentially make a room look full (Photo courtesy of California Closets).
Cover those wires. Cable/wire covers are perfect for concealing multiple cords, wires, and cable. They are easy to install, stylish and most of all, keeping all cables in its place (Photo courtesy of Cable Ties and More).
Dive deep into each drawer. Now that you've completed the surface level, it's time to go one step further. Have a couple of boxes ready to do the following tasks: 1). Moving to another location in the room, 2). Put away in storage, 3). Donate or sell, and 4). Toss/recycle. Go through each drawer, cupboard, shelf, and storage area and remove any items that you don't need or want. Try not to be side-tracked by the wonderful gems and treasures you might find in the cabinets. Keep to your four boxes method, one item at a time, conquer and conquest. Ask yourself, will you honestly need this item? Old magazine? Toss it. CDs/DVDs? Organize based on the frequency of use or store it. Photo albums? Store it. Unwanted or broken/chipped remotes? Donate/sell. Old instruction manuals? Recycle it. With less clutter, day-to-day cleaning should be a breeze.
Want to learn more? Read the Clutter-Free Guide Part 2 – Pantry now!
Still need more help?
Unsure of how to declutter your space? Consider hiring a professional organizer to help. At Maple Leaf Self Storage, we not only have many short and long term self storage units available for rent, we also have a network of experienced Professional Organizers who can help guide you declutter your home, making room for a new family member or just trying to regain control of your space. We like to help you to get "More Space. More Life" because it is so much easier to work, live and focus on important things when you have space physically and mentally. Most professional organizers in our Referral Network belong to the Professional Organizers of Canada, an organization representing over 500 members across Canada.
We look forward to helping you declutter and create space. Please contact one of our 10 locations in BC or 2 locations in Calgary AB for all your storage needs.