Clutter-Free Guide: Be Ready for the Holiday Season Part 3 of 5 – Kitchen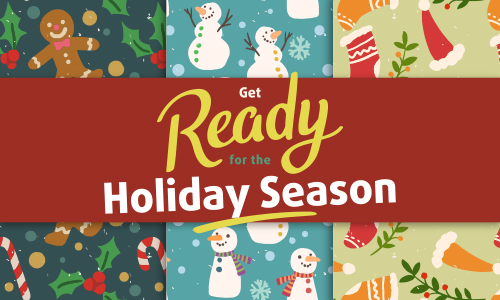 While we may not share the same weather in Vancouver and Calgary, we do share one common problem as we approach the Holiday Season:  how to get your space looking clutter-free as painlessly as possible.  Our time is limited and our families are busy. Decluttering is often on your mind, but it can be difficult to get started. When you have piles of belongings, collectibles and life literally blocking your vision, it's hard to know where to begin and what to do.
Here at Maple Leaf Self Storage, we hope to help you ease this pain. We believe our five-part clutter-free guide will assist you in conquering your clutter and taking back your space.  Wouldn't you rather be enjoying your life with friends and family? With one dedicated afternoon for each of the parts, your home will be in showcase-ready condition.
For part three of the five-part clutter-free guide, we will help you declutter your kitchen. If you missed the previous parts of the five-part clutter-free guide, you could find them here:
Clutter-Free Guide Part 1 – Living/Family Room
Clutter-Free Guide Part 2 – Pantry
Purge your kitchen
Similar to what you've done for your pantry, prepare the non-toxic vinegar solution. First, clean out a single shelf, drawer or cupboard at a time. This way, you won't be overwhelmed by the amount of dishes/utensil/pots that's in front of you. Have a couple of boxes ready to do the following tasks: 1). Moving to another location in the room, 2). Put away in storage, 3). Donate or sell, and 4). Toss/recycle.
For some, this can be a tough and heart-breaking situation as these items might have an emotional attachment. The following question can help you determine whether you should keep or donate: "When have I last used this item?". The answers should help guide your declutter decisions:
Answer "I will never use it". These items should be in the donation or yard sale box. If you don't use it, it shouldn't be taking up valuable space in your kitchen. If the items hold emotional values (for example, cake stand from your wedding, tea-sets from your great-grandmother, etc.), put them in the storage boxes with care and protective gear such as bubble wrap.
Answer "I might have used it once or twice". Unless it's holiday items like theme cookie jars, electric carving knives, and springerle molds, these items should be in the donation or yard sale box as well. When the holiday is over, these tools should be put into a box marked Holiday Cooking Tools and placed in storage as they are holiday one-timers.
Answer "I use them often". These are keepers and backbone of your kitchen. Organize these based on the frequency of use or categories. Clean them if necessary.
Organize your kitchen
Now, roll up your sleeves and start your process.
Pick a starting point and being at the top. Try not to be side-tracked by the wonderful gems and treasures you might find in the cabinets.
Keep to your four boxes method (see above). One item at a time, conquer and conquest. Old candies? Toss it. Pots & Pans? Organize based on the frequency of use. Unwanted old or broken/chipped china? Donate/sell. Old chopping board? Toss it.
Cleaning should be a breeze with less clutter.
Out of sight, cut the sentimental tie
If letting go is an issue for you, try this stress-free method to minimize painful decisions. Those lovely kitchen items such as serving bowls, waffle iron, and cute Christmas mittens that you just can't part with, put them in boxes and store in your attic or garage. If you have limited space, there are self storage facilities like ours available for rent. In six months to a year, open those boxes again and see if you still miss them. If not, take them to your local donation centre. This method can help you break that sentimental attachment.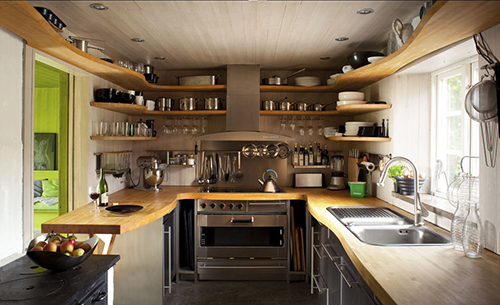 Want to learn more? Read the Clutter-Free Guide Part 4 – Bathroom/Powder Room now!
Still need more help?
Unsure of how to declutter your space? Consider hiring a professional organizer to help. At Maple Leaf Self Storage, we not only have many short and long term self storage units available for rent, we also have a network of experienced Professional Organizers who can help guide you declutter your home, making room for a new family member or just trying to regain control of your space. We like to help you to get "More Space. More Life" because it is so much easier to work, live and focus on important things when you have space physically and mentally. Most professional organizers in our Referral Network belong to the Professional Organizers of Canada, an organization representing over 500 members across Canada.
We look forward to helping you declutter and create space. Please contact one of our 10 locations in BC or 2 locations in Calgary AB for all your storage needs.