Clutter-Free Guide: Be Ready for the Holiday Season Part 5 of 5 – Basement, Garage and any other Storage Space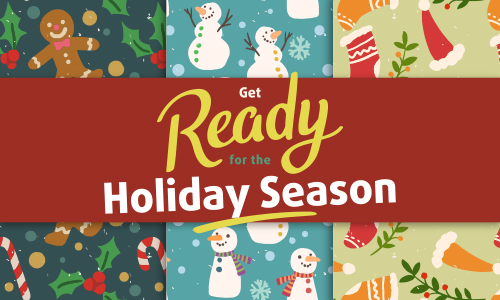 While we may not share the same weather in Vancouver and Calgary, we do share one common problem as we approach the Holiday Season:  how to get your space looking clutter-free as painlessly as possible.  Our time is limited and our families are busy. Decluttering is often on your mind, but it can be difficult to get started. When you have piles of belongings, collectibles and life literally blocking your vision, it's hard to know where to begin and what to do.
Here at Maple Leaf Self Storage, we hope to help you ease this pain. We believe our five-part clutter-free guide will assist you in conquering your clutter and taking back your space.  Wouldn't you rather be enjoying your life with friends and family? With one dedicated afternoon for each of the parts, your home will be in showcase-ready condition.
By now, your home should be 90% ready for the holiday season. For the final part of the five-part clutter-free guide, we will help you declutter your basement, garage, and any other storage space. If you missed the previous parts of the five-part clutter-free guide, you could find them here:
Clutter-Free Guide Part 1 – Living/Family Room
Clutter-Free Guide Part 2 – Pantry
Clutter-Free Guide Part 3 – Kitchen
Clutter-Free Guide Part 4 – Bathroom/Powder Room
Purge your storage space
From gifts to tools to random boxes, we tend to accumulate lots of stuff over time. To most people, the permanent home for these items are your basement, garage and storage space. The messier it got, the more overwhelming it became to try and organize. Don't worry; we are here to help. Corner by corner, box by box, let's get started.
A massive removal:

Basement – Remove everything to one corner
Garage – Remove everything and put them outside the garage
Storage – Remove everything outside the room. As noted from previous parts, use the 4 boxes method:

Ask yourself the following questions: 

Books you might read one day? Sell/donate pile.
Broken gadgets in (long time) queue waiting for repair? Sell/donate pile.
Handed down items from loved ones? Storage pile.
Extra household and cleaning supplies? Elsewhere/storage pile.
Power tools? Storage pile or rubber bins.
Once you've separated the different piles, it will be easier to figure out how much space you need to store the items.
Vertical (no)limit
Now that your space is clutter-free, you have the opportunity to do deep cleaning or even refresh the space with a brand new paint job. Additionally, you can expand your serviceable area by building shelving/storing units on the walls. Click the links for inspirations.
Basement:
Household items – use shelves and bins to organize them
Books, CDs & DVDs – use cubbies to organize them
Board games and other items you want easy access – use furniture with storage space to organize them
If you don't want the items and bins to be visible, just hide it with a curtain
Garage:
Gardening tools – use wall hooks and hang them
Household/cleaning supplies – use shelves and bins to organize them
Power tools and other tools – use pegboard to organize them
Sports gear and equipment – use shelves and bins to organize them
Other storage areas:
Household items – use shelves and bins to organize them
After following our five-part decluttering guide, your home should be in battle-ready condition to host holiday parties and showcase a clean, cozy and welcoming space for your family and friends. As always, remember to stick to the system after you've decluttered. No one wants to purge every month. Stick to it daily and create a routine. It's easier to adjust along the way than a complete makeover.
Still need more help?
Unsure of how to declutter your space? Consider hiring a professional organizer to help. At Maple Leaf Self Storage, we not only have many short and long term self storage units available for rent, we also have a network of experienced Professional Organizers who can help guide you declutter your home, making room for a new family member or just trying to regain control of your space. We like to help you to get "More Space. More Life" because it is so much easier to work, live and focus on important things when you have space physically and mentally. Most professional organizers in our Referral Network belong to the Professional Organizers of Canada, an organization representing over 500 members across Canada.
We look forward to helping you declutter and create space. Please contact one of our 10 locations in BC or 2 locations in Calgary AB for all your storage needs.